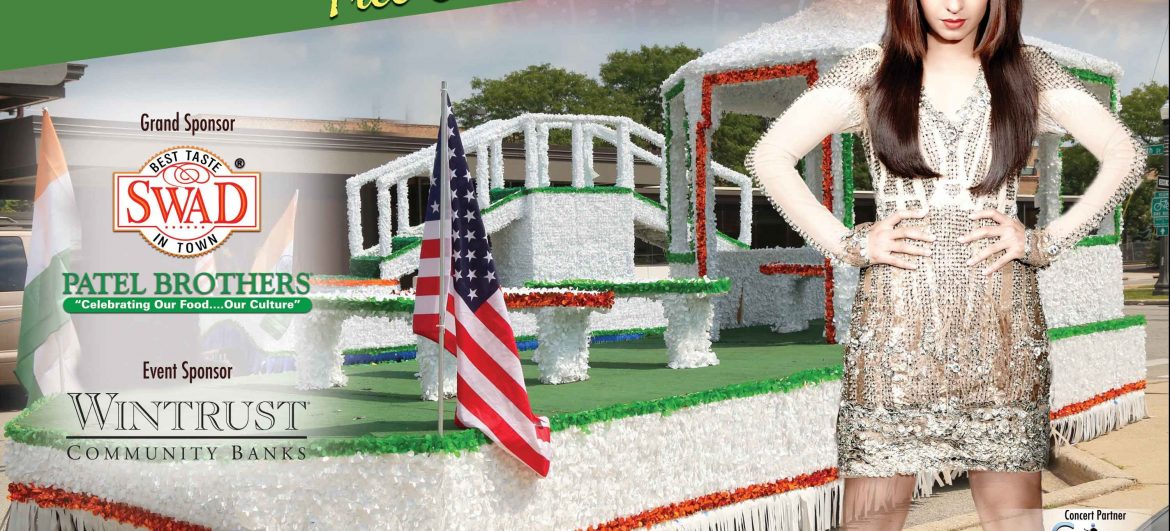 2016 India Day Parade & Celebration
We are proud to announce the second year of India Day Grand Parade and Celebration on Sunday, Aug 14th, 2016 in Naperville downtown.
Join us to be part of the colorful parade, learn about India and enjoy the culture, food and ethnic clothes/jewelry and enjoy the concert by India's Sensational Singer Sunidhi Chauhan and her group.
Entry is free for all events. Naperville is the first city to support and host the India Day Parade in the suburban Chicagoland area. Please block the date as we want the entire community to participate. We will be posting more information soon. Invite all your friends & family to this amazing colorful and vibrant event.